When you grow up, why do you still love plush toys?
You have grown up long ago, do you still like plush toys?
The craze for plush friends is sweeping among adults.

Strange? Shame? of course not!

The weather is cool, hug your favorite one, and let's explore the inextricable relationship between plush toys and humans.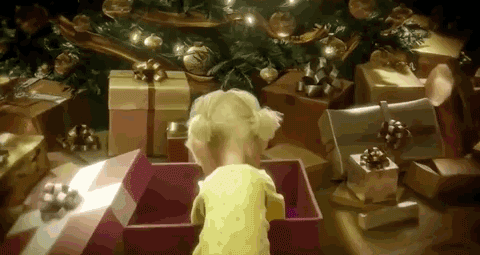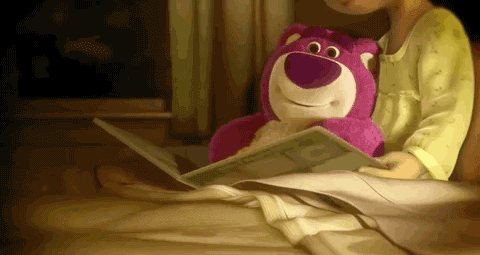 When you grow up, do you still love to sleep with plush toys?
Google this question, and you'll see the benefits of doing it for many doctors, and tell their own stories with countless adults who do it.


Seven benefits of playing with plush toys, universal for all ages and species

In fact, adults may be more dependent on these plush little things than you think.

Some people's bedside toy is still the favorite one (or a few) when they were young, and it is very worn out and has even been patched up many times; some people have to take it with them no matter where they go on business or travel, otherwise they will lose sleep all night...





Plush toys have the strongest healing power among toys, so "Toy Story 3" sets the villain as the blackened plush strawberry bear after being replaced by the little master to have such a great sense of contrast.




So why do adults rely on plush toys? The first thing to understand is why children rely on plush toys.




Psychologist Donald Winnicott calls plush toys is "transition objects." Sleeping is usually the only independent time in a child's day, transitioning from the daytime of relying on adults to the night of being alone. A soft and warm plush toy can act as a loyal and reliable companion and bring a sense of security to the child.





The new IKEA UK advertisement just released in October said that since it can bring a sense of security, the seemingly soft and plump bear body may contain the soul of a muscular bodyguard💪






STOJOY which has repeatedly been out of the circle with cute plush toys, is well aware of their significance to people, especially to children.

Did you have a favorite plush toy as a kid to which you poured out your inner secrets, dressed it, bathed it, even brushed and fed it? In addition to guarding us silently, the more important identity of plush toys is that they are inseparable friends.



This Stojoy ad depicts the everyday life of a child and a stuffed friend


The plush toys on the market can't escape the old ones like bears, dogs, and rabbits. If you can have a plush toy specially designed and made according to your ideas, it should be a happy experience like a dream!

Stojoy's "Soft Toys for Education" project is helping children realize this dream.



For every plush toy designed by children, Stojoy will donate 1 euro to UNICEF to help poor children around the world


However, there are only a few lucky ones selected, and the vast majority of children's plush toys are usually mass-produced assembly line products. But even so, in most people's minds, their plush friends are still irreplaceable.

We love them no less than they give us.




Vulnerability of adults

What is the most tried-and-true traffic password? The answer may be uncertain, but "cute" must be at the forefront of the shortlist.


And the plush toys that are full of cuteness and vitality are also shining brightly in the wardrobe of fashionable and pretty guys recently ✨👇


Ino Masayuki, a Japanese designer who won the LVMH Award in 2018, made cute animal dolls grow on sweaters, scarves, bags and hats in his popular personal brand Doublet.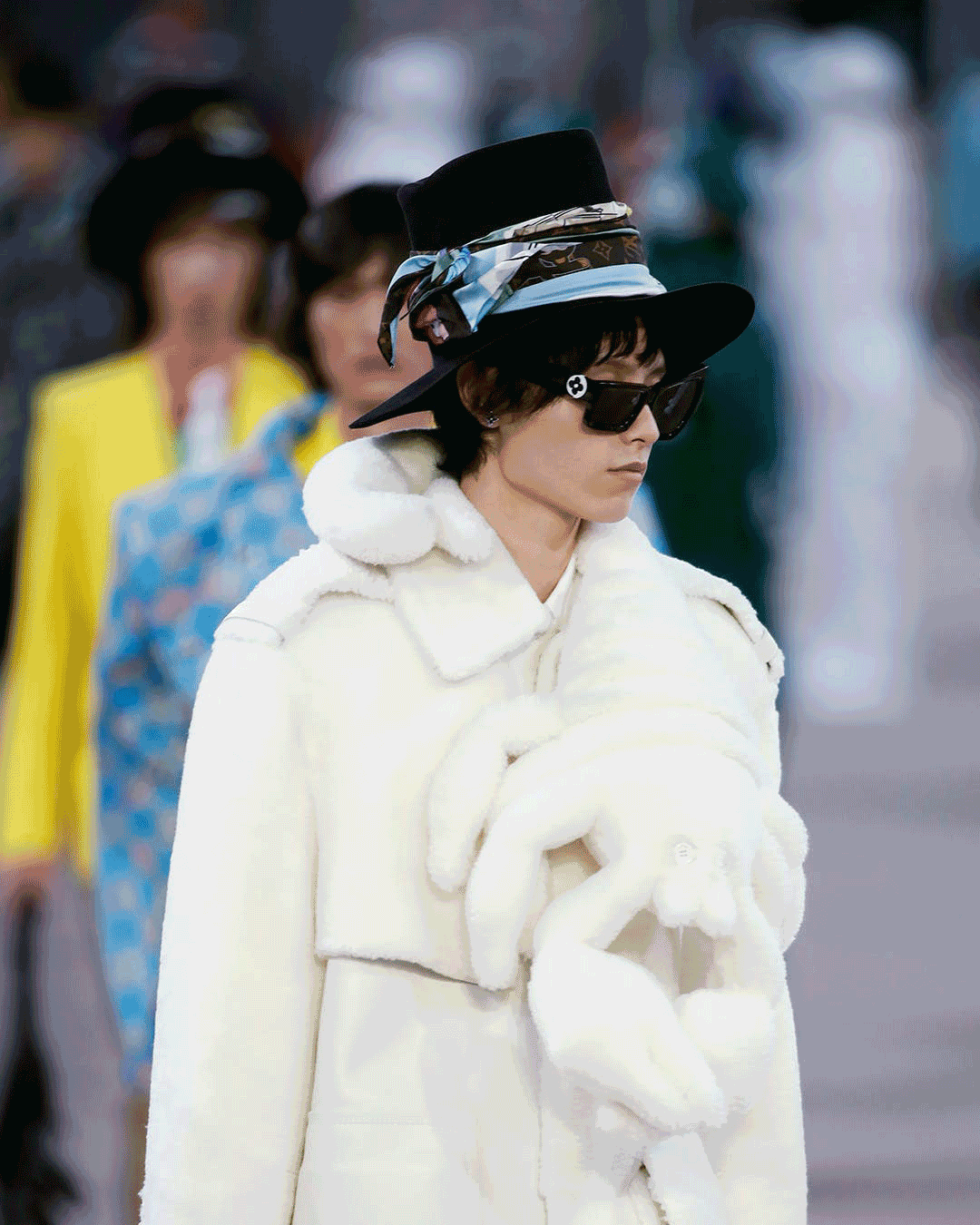 Louis Vuitton Spring/Summer 2021 Collection

In the summer of 2020, the two controversial Louis Vuitton menswear shows released in Shanghai and Tokyo, respectively, also featured dolls.



The left is the Louis Vuitton 2005 spring and summer series, the right is the 2021 spring and summer series

This is not the first time. As early as in the 2005 spring and summer series, Keith Warren, the creative director of Louis Vuitton's men's clothing at the time, let the model walk the catwalk with the teddy bear printed with the logo of the old flower, paying tribute to the British masterpiece "After the Wind and Rain" Which will bring the teddy bear's gay character, Lord Sebastian Flyte. This look was paid tribute again by Virgil Abloh last year.



The teddy bear toy usually relied on by children, in Lord Sebastian Flyte, has become a symbol of the vulnerability of men and adults

Walter Van Beirendonck





And immediately accused Virgil Abloh of copying his Belgian fashion master, Walter Van Beirendonck, one of the six gentlemen of Antwerp, who has always loved toy elements. The playful and witty dolls collide with the rebellious punk elements, breaking the dullness of menswear in one fell swoop.

Heaven by Marc Jacobs


Heaven by Marc Jacobs, which draws inspiration from the Y2K teen subculture, has been a hit since its launch in 2020. The brand's iconic double-headed bear logo is derived from the stuffed toy held by Marc Jacobs' favorite fashion director Katie Grand in the 1994 issue of "Dazed & Confused".

Katie Grand and Björk with two-headed bears on Dazed & Confused


The double-headed bear toy is a multi-faceted and free symbol in this set of images. Using it as a logo coincides with Heaven's brand spirit of celebrating diversity.

Plush toys are popular, is it because adults have become more "childish" than in the past?

Perhaps the goodwill of cute things is written in human instinct, but it was not until this era that adults, especially adult men, were allowed to show their vulnerable side, this instinct could finally be expressed.


As long as you can surf the Internet, you must know the "plush female star" of Shanghai Disney, the little pink fox Linna Belle.


Top is Mickey Minnie and the Duffy family, bottom is Duffy and Lena Belle


Lena Belle belongs to Disney's "Duffy Family". Unlike animated characters, the Duffy family does not have any film and television works, only simple backgrounds and characters. Especially worth mentioning is the story of the first member of the family, Teddy Bear Duffy.

Duffy, born in 2002, didn't even have a name at first, just a teddy bear that no one cared about in the Disneyland store. But Tokyo Disney saw a new business opportunity, giving it a unique backstory:

Minnie sewed a teddy bear toy for Mickey himself, Mickey named it Duffy and wished to walk with it. So Fairy Wonder really casts magic, Duffy has life since then, and became good friends with Mickey.

This story not only makes Duffy a popular super IP representative like Hello Kitty who has no works, but also provides Disney with a new "star-making template", and also expresses the childhood wishes that almost all children have had. : "If only my toys could come to life!"
The movie "Teddy Bear" released in 2012 told the story of a teddy bear named Ted who really came to life and grew up with its owner.

Even if you haven't seen the movie, you should have seen this "cheap bear" in the emoji






Movies with cuddly stuffed animals are usually suitable for all ages (like Paddington Bear). However, "Teddy Bear" is definitely not suitable for children, it is a comedy for adults through and through.

From the age of 8 to 35, innocent little boys can become greasy and wretched men. So if the teddy bear also goes through such a growth process, what will it look like?

In the movie, although the appearance is still cute, the grown-up Ted has become a wretched otaku who is yellow, cheap and hilarious.

Life is not Toy Story, and time can always give disappointing answers. From this point of view, it is a fortunate thing that the wish to make toys alive cannot be realized in reality.

After all, growing up may make all illusions disillusioned, but the cute toy that will not grow up in memory can always bring us warm comfort that no human being can replace.
Sample Block Quote
Praesent vestibulum congue tellus at fringilla. Curabitur vitae semper sem, eu convallis est. Cras felis nunc commodo loremous convallis vitae interdum non nisl. Maecenas ac est sit amet augue pharetra convallis nec danos.
Sample Paragraph Text
Praesent vestibulum congue tellus at fringilla. Curabitur vitae semper sem, eu convallis est. Cras felis nunc commodo eu convallis vitae interdum non nisl. Maecenas ac est sit amet augue pharetra convallis nec danos dui.
Cras suscipit quam et turpis eleifend vitae malesuada magna congue. Damus id ullamcorper neque. Sed vitae mi a mi pretium aliquet ac sed elitos. Pellentesque nulla eros accumsan quis justo at tincidunt lobortis denimes loremous. Suspendisse vestibulum lectus in lectus volutpat, ut dapibus purus pulvinar. Vestibulum sit amet auctor ipsum.